Conference venue
The conference will be held at two locations within 5 minutes walking distance of each other, in the city center.
University Lyon 2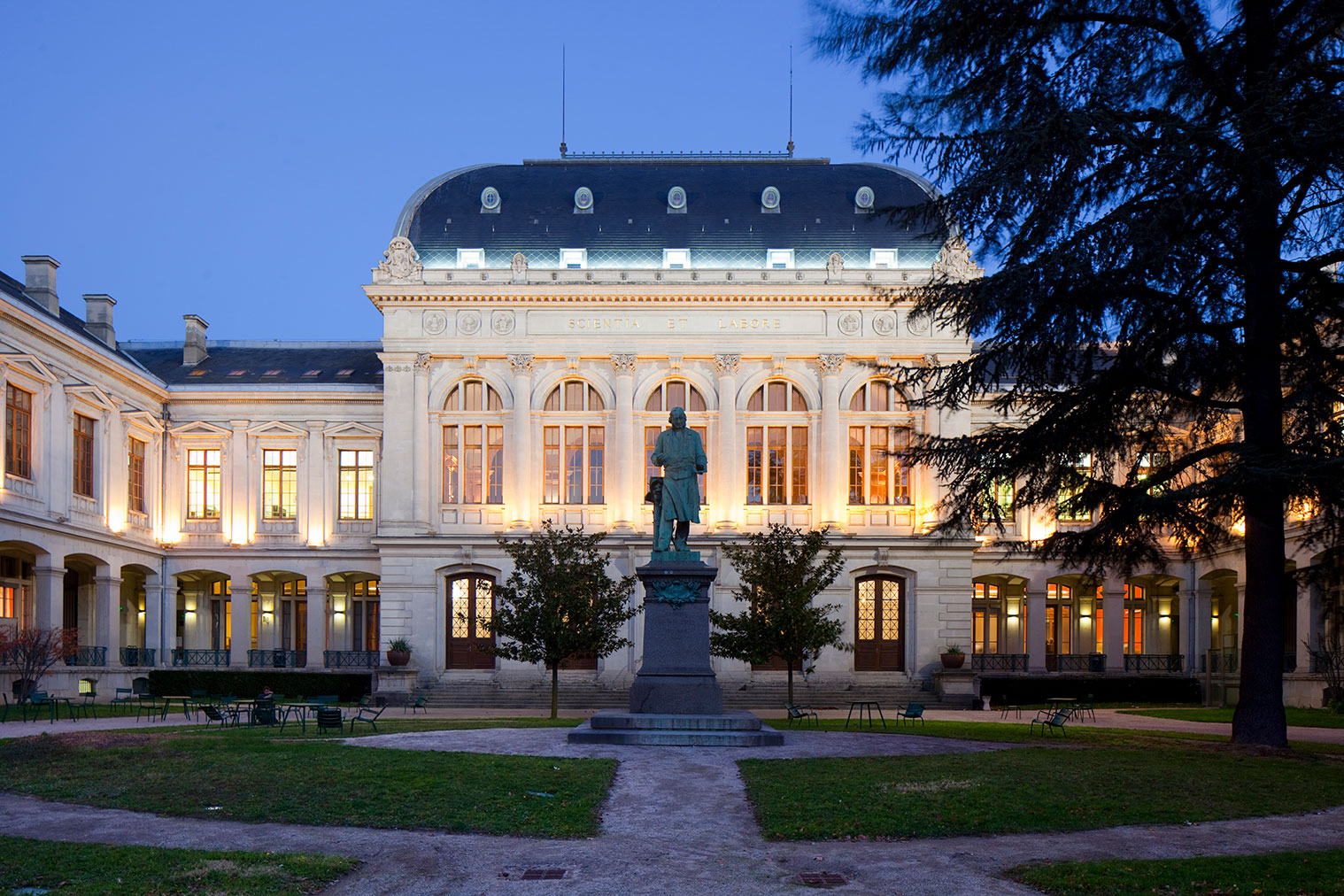 The opening keynote lecture and welcome reception will be held at University Lumiere Lyon 2, located at 18, Quai Claude Bernard on Monday, June 26th, starting at 4pm.
University of Lyon – University Lyon 3-IUT
The main conference venue is University of Lyon – University Lyon 3-IUT,  located at 90-92 rue Pasteur.

Lunches will be served at the CROUS restaurant, located at 94 rue Pasteur.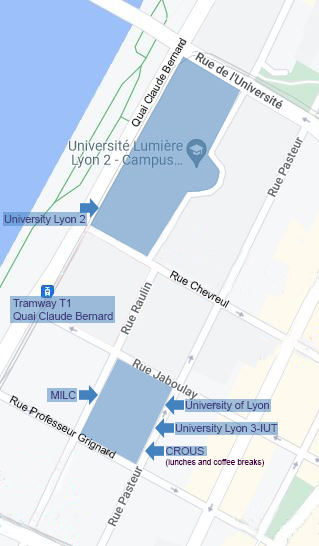 Conference diner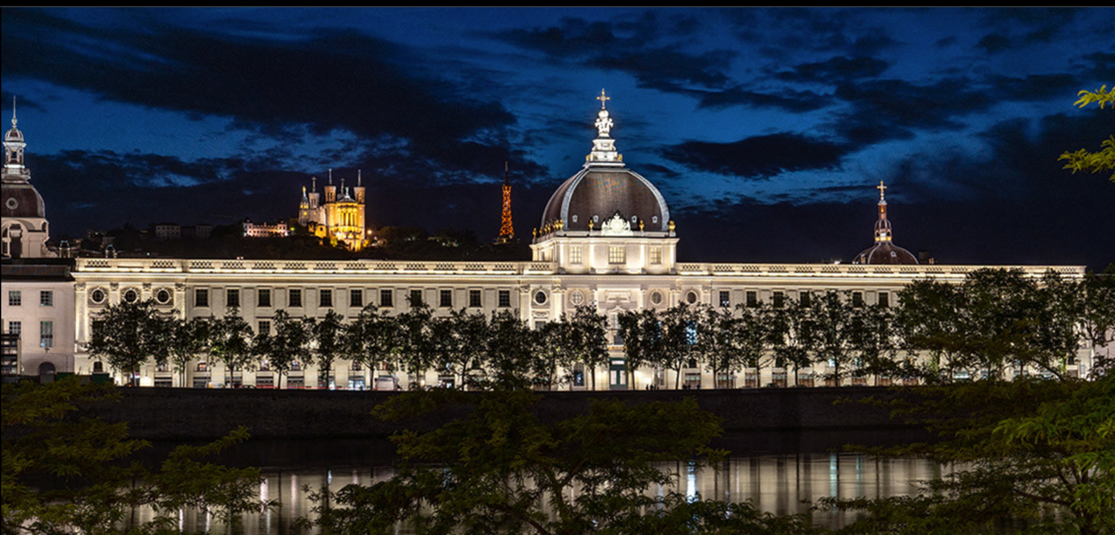 The conference diner will be held at the Grand Réfectoire in Grand Hôtel Dieu on June 28 (3 Cour Saint-Henri).
Grand Hôtel Dieu was first erected in 1184 as a hospice and a hospital, and the famous writer François Rabelais was appointed chief physician of the hospital in 1532. The site offers today many shops, food halls, and bars. The Grand Réfectoire was the former refectory of the nuns of the Hôtel-Dieu.
The location is 20-minute walk from the conference venue.